When I accepted this calling it was in hopes of inspiration from beyond the veil. Sacrilegious maybe but non the less true. my wonderful grandmother had this calling several times throughout her life and was amazing at it. she died while I was very young but I have come to know her through the people she touched and the treasures and talents she left. I feel like I know her. My mother Gave me one of her old hymn books that she used while having this same calling, inside was highlighted songs a lot of which are in the current book but one in particular was not, one which my mommy has often sang to me and which I was able to learn.
I thought it was a good one to share with my primary and we will sing it for mothers day. Traditionally the children sing to mothers but its grandmas day too! so without further ado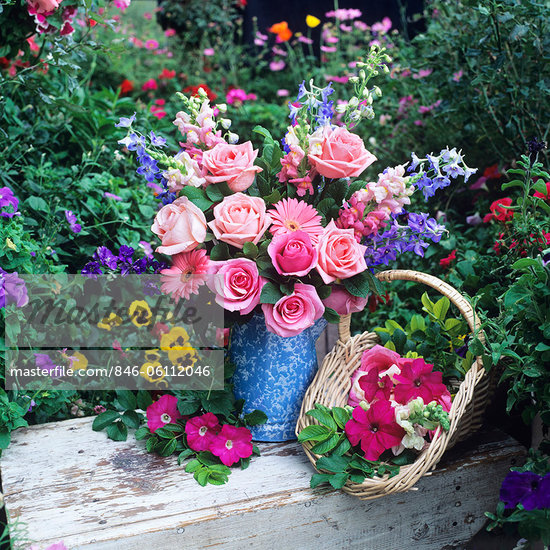 My Grandmother's Old Fashioned Garden
My grandmother dear
Has a garden,
Old fashioned and quaint
As can be
The flowers
so rare,
That none can compare,
'Neath the plum and apricot
And cherry tree.
Would you like me to
Show you the garden?
Then follow me now
And we'll go
'Round the old grape-vine arbor,
Back of the walk,
Where the birds and the butterflies
And flowers grow.
In my grandmother's
Old fashioned garden,
There are flow'rs
Of every hue
Daffodils, pansies,
And
hyacinths
And old fashioned pinks
Are there too
I belong to
My grandmother's garden,
I was picked
From the family tree
;
So out in my grandmother's
Old fashioned garden,
If you come there
You will find me.